In 1897, Gillette became the nation's first hospital for children who have disabilities. We're proud of our history and committed to helping kids realize what they can achieve.
Our History
1863
Arthur Gillette is born. He grows up on a farm in what is now South St. Paul and attends Hamline University.
---
1866
Jessie Haskins is born. She develops a severe curvature of her spine—a condition that inspires her to become an advocate for children who have disabilities.
---
1886
After graduating from medical school the previous year, Dr. Gillette studies in New York under the renowned orthopedists Lewis Albert Sayer, MD, and Newton Shaffer, MD.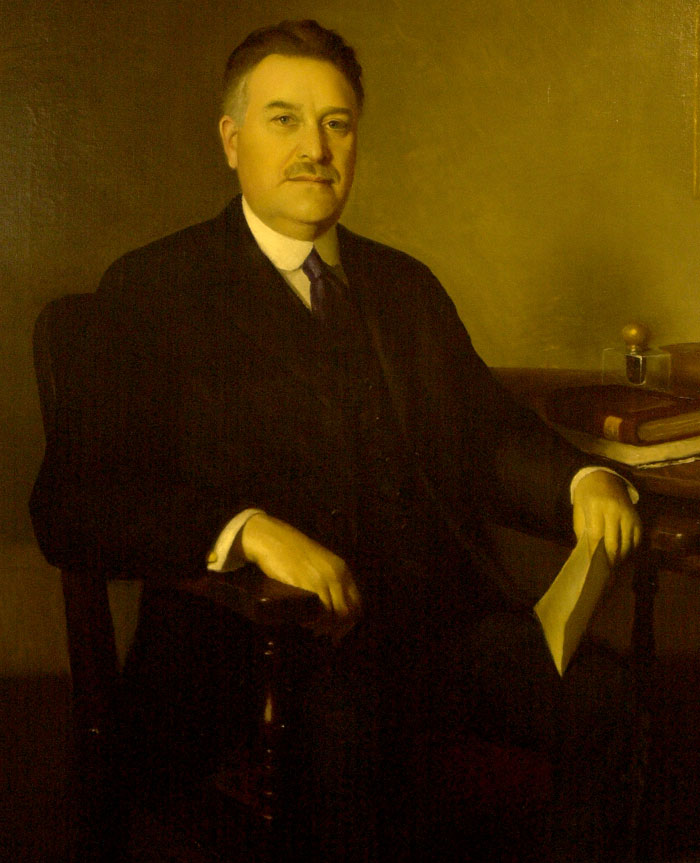 ---
1890
Back in Minnesota, Dr. Gillette specializes in orthopedics and serves as an instructor at the University of Minnesota in what he called "this almost new science" of orthopedic surgery.
---
1896
Haskins, now a student at Carleton College, presents a paper to the Minnesota Board of Corrections and Charities outlining the need for an institution to care for children who have disabilities.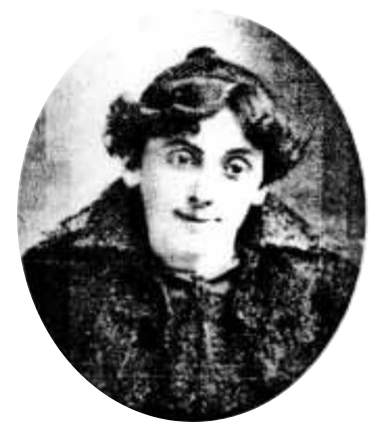 ---
1897
Dr. Gillette presents a paper to the Minnesota Board of Corrections and Charities discussing the state's obligation to provide care for children who have disabilities.

The Minnesota Legislature gives the University of Minnesota the authority to provide care for such children, with Dr. Gillette serving as chief surgeon.

Royal Gray is the first child admitted to the new ward. He has Pott's disease (tuberculosis) and is hospitalized for more than a year.
---
1900
The hospital establishes a formal education system that eventually allows patients to receive an education while hospitalized and earn their high school diplomas.
---
1910
High demand for services necessitates moving to a larger facility. Designed by Clarence Johnston, the new hospital is located on Lake Phalen.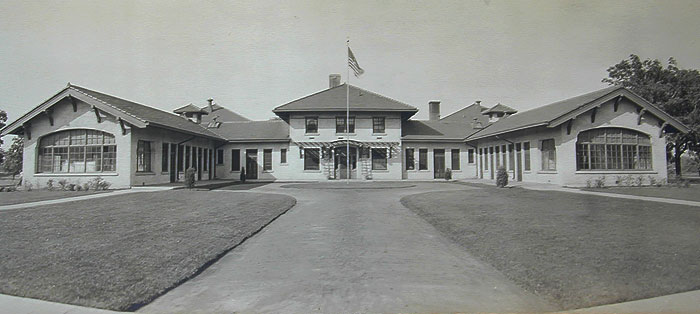 ---
1915
The hospital performs its first spine surgery. Without antibiotics and blood transfusions, and with only ether and chloroform for anesthesia, the surgery must be quick and precise.
---
1917
A total of 426 children are admitted to the hospital this year.
---
1921
Elizabeth McGregor, the hospital's superintendent, creates a postgraduate course for nurses. Her sister, Margaret McGregor, supervises the nurses.

Dr. Gillette dies at age 57. He had been responsible for the care and treatment of 4,171 children.
---
1925
The hospital adds Gillette to its name to honor Dr. Gillette.

The brace shop opens. It is the forerunner to today's Orthotics, Prosthetics and Seating services.
---
1927
Jessie Haskins dies at age 61.
---
1930s
The incidence of tuberculosis, which had caused disabilities in many children, declines. Annual polio epidemics, however, bring many children to Gillette for care and treatment.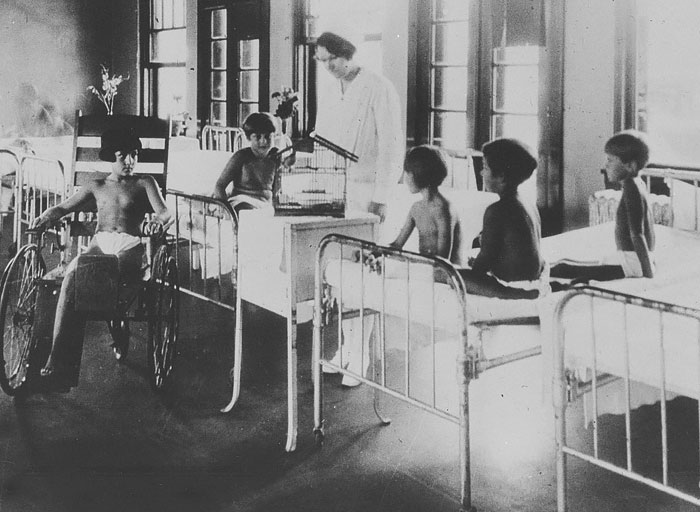 ---
1940
A total of 629 children are admitted this year. Each day, Gillette has an average of 223 patients, each of whom stays an average of 133 days.
---
1947
John Moe, MD, starts a scoliosis program at the hospital. His skills and specialization bring him and Gillette world fame.
---
1960s
With the dramatic drop in polio infections, the number of patients Gillette serves declines and the average length of stay shortens rapidly.
---
1977
Gillette moves to its current location on the Regions Hospital campus.
---
1979
The pediatric brain injury program begins.
---
1985
Gillette establishes the Mobile Outreach Clinic—initially as a service to repair wheelchairs.
---
1987
Gait and Motion Analysis services open, under the direction of Steven Koop, MD, and supported by the expertise of James Gage, MD. The facility is one of the first in the nation to use computers to assess walking and movement patterns in children who have complex conditions.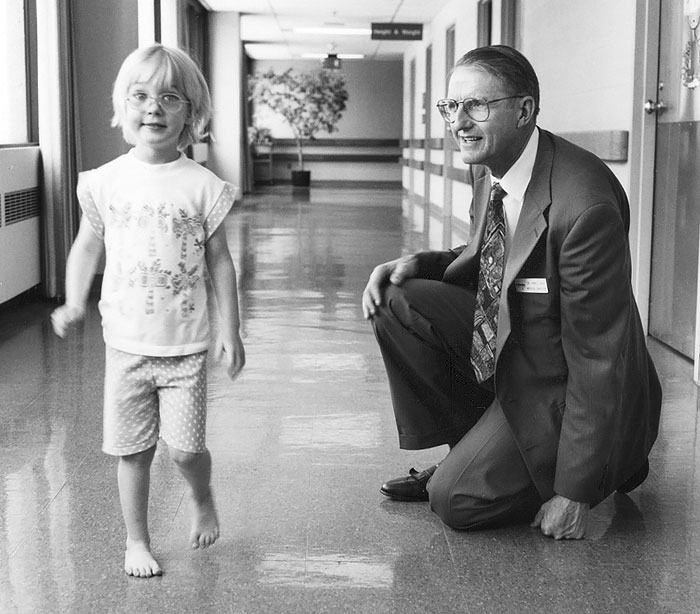 ---
1988
Gillette becomes a self-supporting, nonprofit organization that accepts payments from insurance providers and receives no assistance from the state.
---
1989
Gillette begins performing selective dorsal rhizotomy surgeries.
---
1991
Gillette begins offering a new pediatric limb length surgery with the expertise of Mark Dahl, MD.
---
1992
Gillette becomes the first pediatric facility in the state to be accredited by the Commission on Accreditation of Rehabilitation Facilities (CARF).
---
1995
The Gillette Pediatric Intensive Care Unit opens to better serve children recovering from surgery, those who have serious illnesses, and trauma patients who arrive at Regions Hospital.
---
1996
The intrathecal baclofen pump receives FDA approval. Gillette is one of 12 medical facilities in the country to test the product before its approval.
---
1997
Gillette begins implanting intrathecal baclofen pumps to treat spasticity in children who have cerebral palsy. We had been one of 12 U.S. medical facilities testing the pump's safety and effectiveness in children.
---
1998
Demand grows after Gillette begins offering orthopedic services in the western Twin Cities one day a week. We open our first satellite location to provide physician, rehabilitation therapy and orthotics, prosthetics and seating services to outpatients.
Michael Partington, MD, neurosurgeon, joins Gillette. He becomes the first surgeon in Minnesota to perform "detethering" surgery—a spinal cord procedure for people who have spina bifida.
Gillette launches sports medicine services—focusing on leisure activities, fitness, injury prevention and injury rehabilitation—for young people who have disabilities.
---
1999
The Gillette Duluth Clinic opens, bringing specialized health care closer to home for children who have disabilities and live in northern Minnesota.
Gillette launches the state's most comprehensive craniofacial services program for children who have anomalies of the face and skull.
Radio station KS95 holds the first KS95 for Kids® radiothon, which raises $645,000 to benefit Gillette and the Children's Cancer Research Fund and becomes an annual tradition.
---
2000
Gillette becomes the first hospital in the country to receive Food and Drug Administration approval for a skull orthosis that treats misshapen heads in infants: the Gillette CranioCap® orthosis.
---
2001
Gillette opens a specialty clinic to provide services for older teens and adults whose medical conditions began in childhood.
The Center for Gait and Motion Analysis completes a major study that proves most patients with cerebral palsy gain independence and improve their ability to participate in community activities following gait analysis and surgery at Gillette.
---
2002
Gillette installs telemedicine equipment that lets patients in greater Minnesota see our physicians by videoconference.
---
2003
James Gage, MD, medical director of the Gillette Center for Cerebral Palsy, edits and publishes The Treatment of Gait Problems in Cerebral Palsy: the definitive textbook on methods of improving gait.
---
2004
Gillette opens its second-largest outpatient clinic and therapy center—the Burnsville Clinic on the Fairview Ridges Hospital campus in growing Dakota County.
We announce the development of our Center for Pediatric Neurosciences—the first in Minnesota, and one of only a few in the U.S.—to treat issues associated with cerebral palsy, brain and spinal cord injuries, spine disorders, epilepsy and neuromuscular disorders.
---
2005
Gillette holds an event for current and former Gillette patients, caregivers, and employees at our former Lake Phalen site, now home to the Minnesota Humanities Commission.
---
2006
A gift from the Wasie Foundation enables Gillette to purchase a dual energy X-ray absorptiometry (DXA) machine to measure bone density in children who are at high risk for fractures.
---
2007
We begin offering advanced imaging, making MRI, computed tomography (CT), ultrasound and fluoroscopy exams available to people who can't tolerate imaging procedures without sedation or other special services.
---
2008
Gillette opens an outpatient clinic in Maple Grove, Minnesota, and establishes a permanent outreach site in Willmar, Minnesota.
We begin using ImPACT neurocognitive software to help providers decide when children can safely return to activities following brain injuries—significantly reducing the risk of a healing brain sustaining a second injury.
We offer a positive-distraction system—which includes kid-friendly music, lighting and video images—to comfort children during some procedures.
---
2009
Gillette partners with Regions Hospital to open Minnesota's first Level I Pediatric Trauma Center, which treats children who experience a critical illness or serious injury.
The James R. Gage Center for Gait and Motion Analysis becomes the first center accredited by the Commission for Motion Analysis Laboratory Accreditation.
The Friends of Gillette volunteer and fundraising organization celebrates its 25th annual benefit gala.
---
2010
Gillette opens a 52,000-square-foot patient care building to house expanded spaces for Rehabilitation Therapies and our James R. Gage Center for Gait and Motion Analysis.
We expand our Pediatric Intensive Care Unit to include 10 private rooms, each with individual nursing stations and space for a caregiver to stay overnight.
We begin offering audiology services for children who have special needs.
We open our Brainerd Lakes Clinic.
---
2011
Gillette builds seven extra-large surgical suites, with room for multiple surgical teams and state-of-the-art equipment. We also create a surgery simulation and training area to plan complex procedures and teach staff and medical residents.
Our high-tech Neurosciences Unit opens, providing expert care for children who have complex neurological conditions and injuries.
We expand our family-friendly spaces with the Ronald McDonald Family Room™ and the Peggy King Healing Garden at our St. Paul Campus.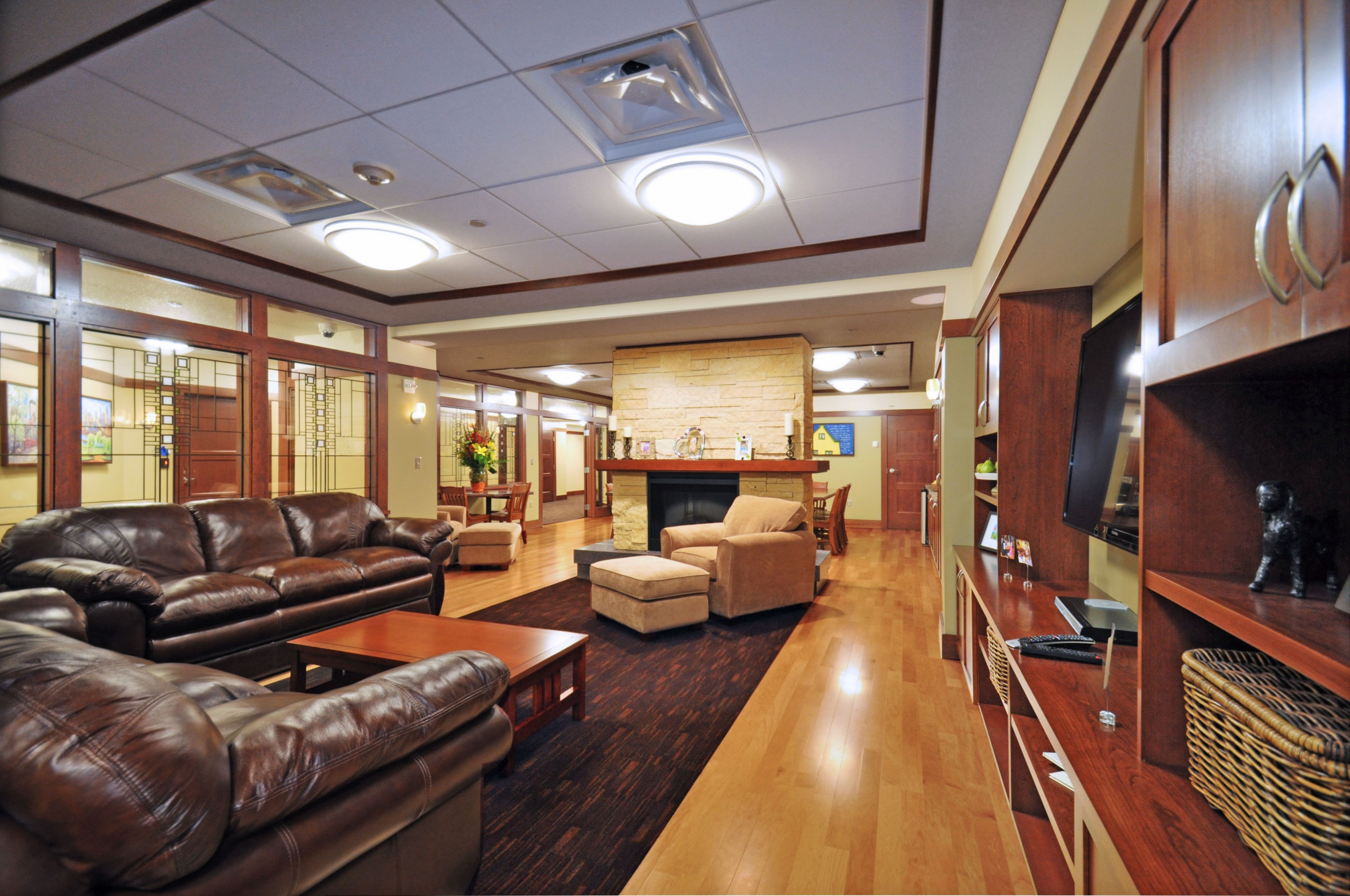 ---
2012
Gillette opens a new Orthopedics/Surgical Unit with private rooms.
---
2013
Gillette offers its first full year of deep brain stimulation (DBS) treatment.
---
2014
We open the Gillette Mankato Clinic in Mankato, Minnesota.
---
2015
We open a new therapy pool for aquatic (pool) therapy at our St. Paul campus.
Gillette publishes It's Okay to Ask!, a children's book that helps kids see beyond a person's disability and form positive opinions through friendship.
---
2016
We install a 3T MRI on the St. Paul Campus, which is able to detect subtle brain lesions or brain bleeds that a traditional MRI might not pinpoint.
---
2017
On April 25, dozens of families gathered at the Minnesota State Capitol for Gillette Day at the Capitol, kicking off the 120th celebration. Gillette supporters assemble at St. Paul's Union Depot on October 27 to celebrate our founding. And, Gillette patients and families gather in December to mark the end of the celebratory year at the St. Paul hospital and clinic locations.
---
2018
We became one of the only hospitals in the nation to start providing spinal muscular atrophy (SMA) treatment.
Gillette's first year of participating in a disability job-placement program for kids.
Gillette establishes the Complex Care Clinic as well as the Aerodigestive Clinic - with the Aerodigestive Clinic being the first of its kind in the Twin Cities metro area.
---
2019
Collaborated with Historic Bakken Museum to teach kids about Orthotics, Prosthetics, and Seating (OPS) needs for those living life with artificial limbs or limb differences.
Began offering virtual reality (VR) to provide pain and anxiety relief in patients.
Started offering a groundbreaking physical therapy treatment for scoliosis.
---
2020
Launched the Gillette Children's Healthcare Press which publishes books and resources that promote understanding of disabilities and complex medical conditions.
Expanded the Maple Grove Clinic to provide better access and more services at this Gillette clinic.
---
2021
Gillette is recognized by the World Health Organization (WHO) for launching our virtual rehabilitation therapies program.
---
Today
We serve more than 25,000 patients every year!