Provide Me with the Right Care
When you come to Gillette, your child will receive care from some of the nation's top surgeons and physicians in numerous specialties. Our medical staff is internationally recognized for excellence in surgical, medical and rehabilitative care. Many of our specialists have completed pediatric fellowships, so they'll have an in-depth knowledge of your child's medical needs. Because we understand and treat the rarest and most complex musculoskeletal and neurological conditions, we're the best at treating less severe cases as well.
If your child needs a surgery or other procedure that requires a hospital stay, you want experienced physicians and nurses who are familiar with your child's needs. Gillette is an independent, 60-bed hospital. Our expert surgeons perform a high volume of certain specialized procedures.
Improving your Child's Care and Experience
Your child deserves the best. It's why we are constantly working to enhance our quality improvement and safety practices in keeping with our commitment to never cause harm to our patients. And it's why we survey families after an inpatient stay or outpatient visit to ask for feedback on how we did.
In 2019, Gillette patients came from: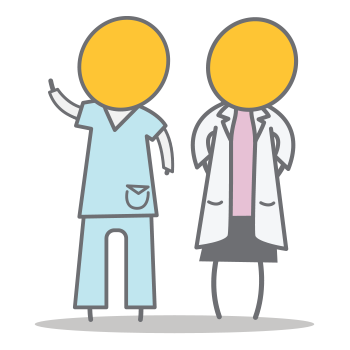 25,475

Patients Served
228 Active research studies
Gillette is one of the world's top cerebral palsy centers
Gillette performs 81% of CP-related orthopedic surgeries in Minnesota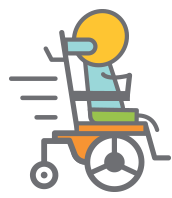 We don't just treat spacticity-we also address its orthopedic effects.
Patients by Major Age Category
Age 0-5: 8,408
Age 6-14: 9,200
Age 15-17: 2,946
Age 18-25: 2,001
Age >25: 2,947
Gillette performed 549 gait and motion analyses
54.1% of patients were from other states or countries.
The Gillette gait lab is one of the
3 busiest labs in the world.
Top 5 Conditions Seen at Gillette
Cerebral Palsy
Limb-Length Discrepancy
Developmental Dysplasia of the Hip
Scoliosis
Epilepsy
Gillette performs more of these procedures (patient age 0-14) than all other Minnesota hospitals combined:
of neurosurgery spine procedures

of neurosurgery spine procedures

of foot and toe procedures

of foot and toe procedures

of spine fusion to correct scoliosis

of spine fusion to correct scoliosis

of hip and femur procedures

of hip and femur procedures
Gillette performs more of these procedures (patient age 0-14) than all Twin Cities hospitals combined:
of craniofacial bone procedures

of craniofacial bone procedures

of knee and lower leg procedures

of knee and lower leg procedures